History of St. Winefride's
For over 150 years Mass has been said in the Lymm area. Initially from 1856 in a little chapel, St. Mary's, erected by a retired doctor, Dr. W. Brigham. At that time, priests came out from St Peter's, Woolston and then later from Altrincham until 1868 when, sadly, the chapel was sold and eventually demolished.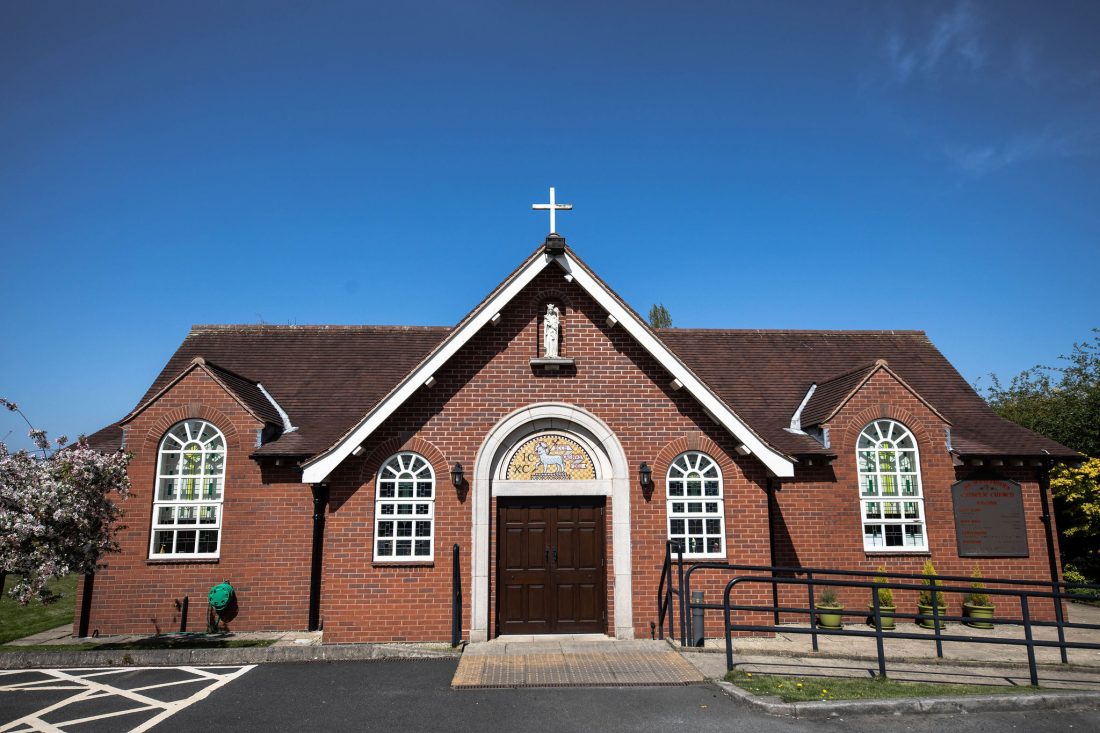 In 1902 priests from Our Lady's, Latchford began to offer Mass in a converted saddle room at the home of Mr. C. de Parmlter. This building can still be seen today on Rushgreen Road. In 1905 the diocese bought nearly 5 acres of land in the hope that a church could be built On the 19th November, 1933 Bishop Moriarty presided at the opening ceremony of a church dedicated to St Winefride's, costing £1,000 and designed to hold 120 people. The church was extended in 1968 and again in 2004, now seating 200 parishioners and the same building holds a welcome for you today.
The parishes of the Diocese have now been grouped into 26 Local Missionary Area (LMA) – each of which belongs to a Region, of which there are 6 and over each of which there is a Regional Dean. The Regions are Shropshire and Wrekin, Central Cheshire, North Cheshire, South Trafford and Wythenshawe, Stockport and Tameside, and the Wirral.
With the introduction of these changes, the 13 Deaneries of old have ceased to exist and from now on it will be the parish and LMA that form the loci of activity. As resources – human and material – reduce, it surely makes sense to share and support one another in a spirit of co-operation.
St Winefride's Parish is linked with St Monica's, Appleton, and Bl. John Henry Newman, Latchford, to form LPA no. 13
Who is St Winefride?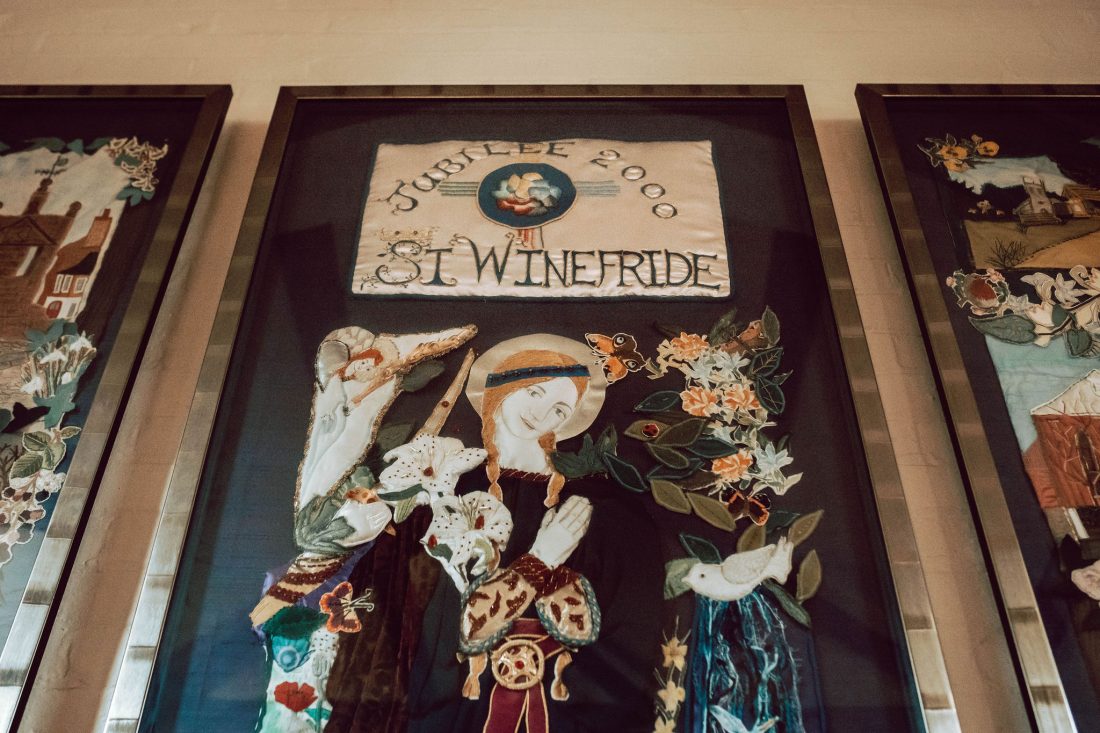 Was born at Holywell, Wales, about 600; and died at Gwytherin, Wales, 3 Nov., 660. At fifteen years old she decided to become a nun and serve god, however this angered the son of a local prince who sought her hand in marriage.
He drew his sword and at one blow severed her head from the body. The head fell to the ground and a spring gushed from the ground beside it.
St. Beuno, placed the severed head back on the body and Winefride awoke, as if from a sleep. Winefride carried out her desire to serve god and many miracles are attributed to her.